Snapchat's awkward age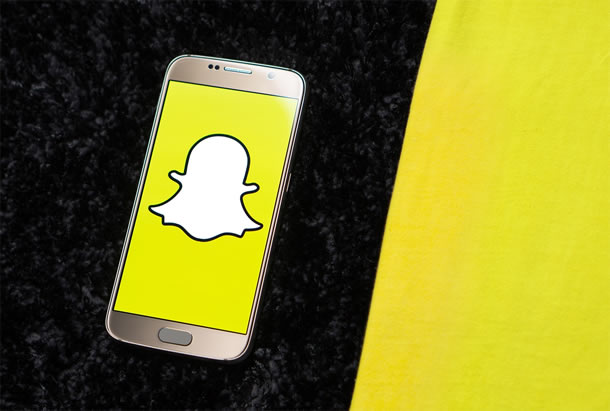 There comes a time in every app's life where it has to grow up. It's an awkward age, a time of growing pains, when the pure, user-pleasing, initial concept has to mature into something that makes money. For Snapchat, this is happening now. At some point – and that point is drawing nearer – it has to monetise successfully. Because in spite of a $19 billion valuation late last year, Snapchat is not yet profitable.
"In spite of a $19 billion valuation late last year, Snapchat is not yet profitable"
Snapchat has not handled this stage as well as Instagram, which made its changes incrementally, over a long timeline. While every alteration was met with a little demonstration of discontent from users, they were each small enough for the app to weather without upset. There are more than 800 million active monthly users on Instagram and numbers are growing. The key thing is that even though the version of Instagram we now use has ads, stories and an organising algorithm in place of the original chronological feed, it doesn't feel like a different place.
Not so Snapchat, which opted for a seismic shift. In February, on the back of its strongest quarter since going public, Snapchat completed the rollout of a big design reshuffle, aimed at making the platform more brand-friendly. In hindsight, it was an overweening move. Reports suggest that CEO Evan Spiegel pushed ahead with the new look with only mixed support from employees. The user reaction was worse. The layout changes, which centred on a split between friend-created content and posts from celebrities and brands, made the app feel unfamiliar, off-putting, and difficult to navigate. A faked tweet telling people that Snapchat could be persuaded to reverse the changes if 50,000 people signed a petition attracted 1.2 million signatures. Brand and celebrity complaints followed, with Kylie Jenner's infamous tweet the most high-profile of these.
sooo does anyone else not open Snapchat anymore? Or is it just me… ugh this is so sad.

— Kylie Jenner (@KylieJenner) February 21, 2018
The lacklustre quarterly results echoed user sentiment. Snapchat's average revenue per user (ARPU), for example, dropped from $1.53 in Q4 2017 to $1.21 in Q1 2018. Most other metrics experienced a similar decline. Spiegel said: "Our redesign created some headwinds in our revenue this quarter by disrupting user behavior and creating some apprehension among our advertising partners."
"Snapchat's average revenue per user dropped from $1.53 in Q4 2017 to $1.21 in Q1 2018"
Fast-forward to May and a second redesign is rolling out to reverse some of the changes and make Snapchat feel more like home. But where does the app go from here?
There are a number of routes the company could take to start turning a profit, including hosting (further) advertising, supporting in-app purchases, or starting a subscription service. The (first) redesign was intended to increase discoverability, thus making the platform more attractive to brands. The issue was that users liked it the way it was and so the redesign only shunted the app further away from its monetisation goals.
Snapchat's user base is at the core of its high valuation. It's a very attractive target market to brands. They're the teenagers and young adults who are most likely to make impulse purchases and develop long-term brand loyalty. They're also a hard-to-reach group who use ad blockers and are less susceptible to traditional ads. So how can Snapchat leverage their interest in the app? The answer will almost certainly be found in a gentler, measured approach. To quote Richard Dawkins in a new context: "Tread softly, because you tread on my memes."