Twitter announces new media-rich features
Yesterday, Twitter's CEO Evan Williams announced it's new website full of media rich features and impressive statistics on the micro-blogging service. For instance, Twitter are seeing on average 90 million Tweets a day published which is ~450% increase on last year, however in that same period traffic to Twitter.com has only increased by 100%.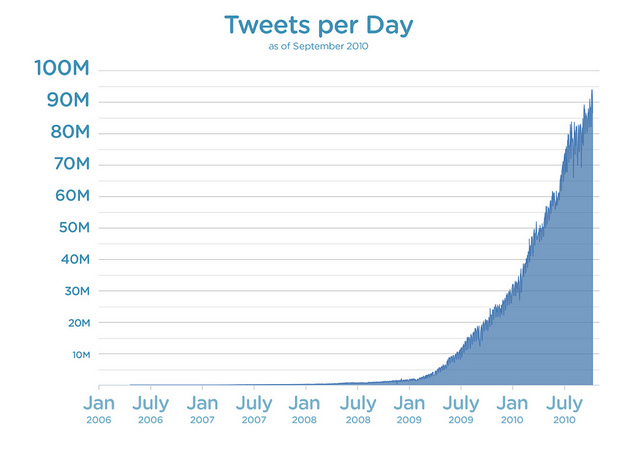 Some additional notable stats include that 90% are publicly available, since the beginning of the year Twitter users on mobile devices are up 250% , has over 145 million registered users and that 25% of Tweets include links.
The new promoted key features of Twitter that will roll out over the forthcoming weeks allowing you to switch between old and new versions. The new wider two-pane design allow you to easily filter by @mentions, retweets, searches, and lists and the right will maintain re-organised common attributes such as people we've followed.
Pictures and videos will be displayed in the right hand pane meaning you don't have to leave the website and is likely to result in a drop in traffic for those providers.
TechCrunch's MG Siegler takes you through some of the finer features.
Whether you're an avid Tweeter or are repulsed by reading which bus people have got off or whether someone you're following has eaten breakfast yet you can't deny the popularity of micro-blogging that much like Facebook does not look to be slowing down.